Prologis' Global Reach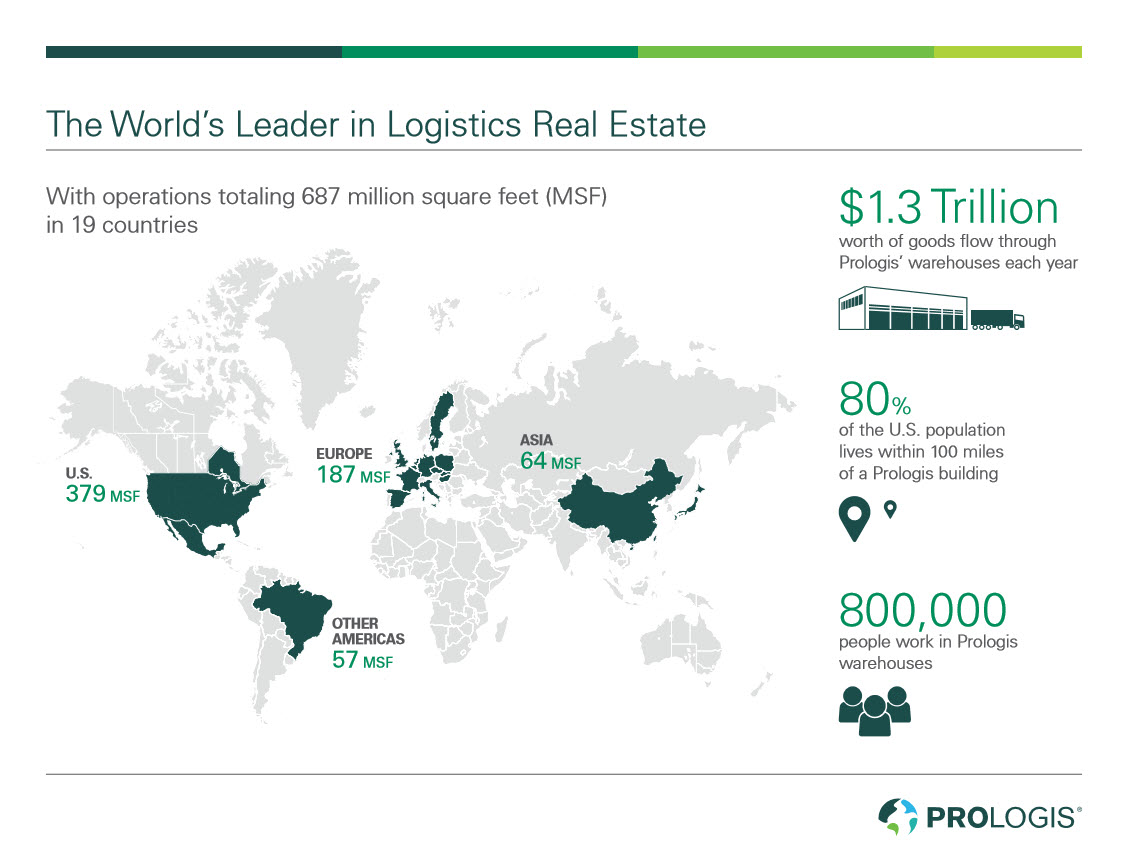 In early 2017, Prologis partnered with Oxford Economics to aggregate and analyze a broad range of data to show how our business impacts the world's economy. Our study reveals that the impact of logistics real estate in general, and Prologis' business specifically, extends far beyond the distribution of goods.
We discovered that Prologis' effect on the global economy and job creation is significant and growing. Our latest infographic depicts what our scale means on a global level:
The value of goods flowing through Prologis buildings annually is nearly $1.3 trillion, the equivalent of 1.7 percent of global GDP.

The number of jobs under our roofs, 800,000, is more than the employment of Bank of America, Boeing, General Electric, General Motors and Verizon combined.

Over half, or 60 percent, of the U.S. population lives within 100 miles of a Prologis building, making Prologis the leader in Last TouchTM distribution centers.
From facilitating jobs to boosting the tax base, logistics real estate has a meaningful and measurable impact, making Prologis a force for global prosperity. Read How Prologis Became "The Warehouse King" and the Future Flow of Goods for more about our global reach and how we use our scale to work for our customers.