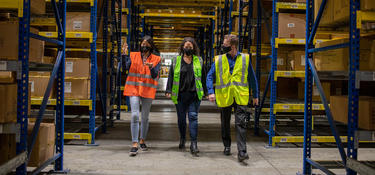 Our people engage with our customers and partners to grow relationships that drive success and help your business thrive.
We Work With
Customers
Partnerships built at the local level are the key to helping us craft the custom solutions your business needs to be more efficient
Brokers
Relationships with real estate brokers that help bring success to their client
Property Owners
We don't just build; we buy, too. We're always looking for property and buildings to purchase.
Communities
Initiatives that build stronger neighborhoods and public spaces to better the places we wrok and live
Investors
A superior investor experience in high-barrier, high-growth markets
Employees
Our strong values-based culture embraces success and failure since both elad to growth and innovation